When choosing a locking tube, you should take as a basis the gas spring that will be used in the structure. It is the physical dimensions of the gas spring that count when you are choosing a locking tube.
A locking tube is used as a safety device in structures with gas springs. The locking tube stops the gas spring closing unexpectedly. This may be in the event of a gust of wind, distortion of the gas spring, a leaking gasket, increased load on the structure, etc. You have to press the locking tube manually to be able to press the gas spring together. Locking tubes should always be used for safety where objects can hit people or structures and cause injury or damage.
Note: Locking tubes can only be used together with gas springs with threads.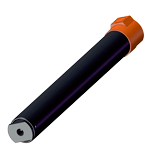 Info box
| | |
| --- | --- |
| Range of rod sizes (Ø1): | 0,2362 in - 0,5512 in |
| Range of tube sizes (Ø2): | 0,5906 in - 1,1024 in |
| Stroke length (L1): | 3,1496 in - 19,6850 in |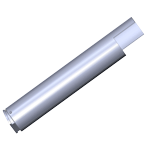 Info box
| | |
| --- | --- |
| Range of rod sizes (Ø1): | 0,2362 in - 0,5512 in |
| Range of tube sizes (Ø2): | 0,5906 in - 1,1024 in |
| Stroke length (L1): | 3,1496 in - 19,6850 in |